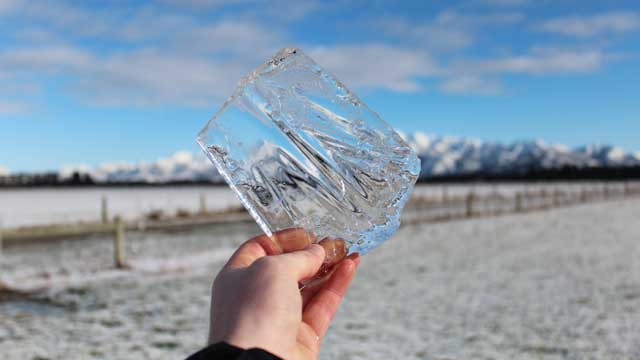 AC Repair in Virginia Beach
An AC repair can be fairly easy to diagnose. We want to be your AC repair guys, so we don't mind explaining how your air conditioning unit works.
An AC unit is made up of two parts: the condenser and the evaporator. The condenser is the part of the unit that you see outside of the house on a concrete slab. The evaporator is located inside of the home connected to the forced-air distribution system. The same motor, blower and ductwork that is used to heat your home is used to distribute cool air. Hot air from the house flows to your furnace through a return-air duct. The blower moves the hot air across a cooled evaporator coil, and distributes the cool air through the duct work. If the ac unit is working but your house is still hot, then the problem most likely lies with the distribution system.
Signs That You Need AC Repair in Virginia Beach
Virginia Beach can reach sweltering conditions in the summer. It's not a time that you want to have a non-working AC unit. These are some signs to look for to let you know that you need AC repair in Virginia Beach.
No Power Up
You may need some repair services if your air conditioner fails to power up. You could have an electrical problem or an issue with the motor. Alternatively, you may have a clog in an integral part of the unit. Our technicians can diagnose the problem and expedite the repair job for you. 
AC Unit Blowing Warm Air
You might be facing several problems if your AC unit is blowing nothing but warm air. It could be something as simple as a dirty filter or low freon, or it could be something more complex. Our technicians are here to repair your unit quickly so that you can enjoy your summer. 
Leaks
It's best to take care of leaks before they cause you additional problems such as ruined carpets, rotted wood, or mold and mildew issues. Leaks can occur because of frozen coils or issues with the drainage system. There's no need to worry, however, because our technicians can pinpoint the issue and recommend AC repair in Virginia Beach that's appropriate for the problem. We offer affordable pricing and top-quality service at your convenience. 
Need AC repair in Virginia Beach, Chesapeake or Norfolk? Give us a call. We serve the greater SouthSide area of Hampton Roads.
AC Repair Virginia Beach
Newmiller Heating and Air is a Virginia Beach based HVAC company that repairs all major brands of Heating and Air Conditioners including:
Carrier
Rheem
Mitsubishi
Ruud
York
Amana
Coleman
General Electric
Lennox
Trane
Air Temp
Frasier-Johnson
Fujitsu
Gold Star
LG
Luxaire
Kenmore
Sanyo
Tappan
Sears
Bryant
Water Furnace
Whirlpool
Tempstar
Geo Star
Parker
Polaris
Spartan
Armstrong
Comfort Maker
Emerson
Payne
Florida Heatpumps
Haier
Janitrol
Maytag
Pennco
Runtal
Sharp
Thermo Pride
Goodman
Bosch
…And many more…
Common Heating and Air repairs for homes and businesses:
Unbalanced air conditioning
Rooms not cooling
AC unit not blowing cold air
Broken thermostat
Freon leaks
Duct leaks
Noisy units
High utility bills
AC Repair Virginia Beach
We service all of South-Side Hampton Roads including:
Virginia Beach
Chesapeake
Norfolk
Portsmouth
Suffolk
Those are just a few signs that you need AC repair in Virginia Beach, VA. You should contact our repair company if you notice those or any other unusual symptoms. Newmiller Heating & Air has been serving Virginia Beach customers for years, and we have an outstanding reputation for customer satisfaction. Contact us and talk to one of our technicians about your issues. We'll be delighted to help you get your AC unit back in working condition ASAP. 
Visit our Facebook page.