Emergency HVAC Services in Virginia Beach, Norfolk and Suffolk, VA And Surrounding Areas
What if your air conditioning stops working at midnight? What if your heating equipment makes the room cool during the weekends of winter? You will worry more about the timing of the malfunction than the HVAC issue. Don't be disheartened thinking that you cannot get emergency HVAC services at odd hours. Contact us today for emergency HVAC services in Virginia Beach, Norfolk and Suffolk, VA, and surrounding areas.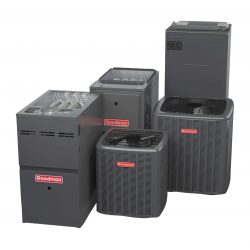 HVAC Malfunctions That Lead To Emergency HVAC Services
Some common HVAC issues can occur unexpectedly and be handled professionally by booking an emergency service. Out of all the common malfunctions, four below HVAC problems need emergency repair:
Emergency HVAC Services By Newmiller Heating & Air
Newmiller Heating & Air provides 24 hours emergency service. We can troubleshoot all HVAC systems of residential, commercial, and industrial properties. Contact us for emergency HVAC service, and you will find our technician at your doorsteps soon.
Contact Us Today For Emergency HVAC Services in Virginia Beach, Norfolk and Suffolk, VA And Surrounding Areas